A new option for fitness located in South Surrey's Grandview Corners is headed to the CBC TV series Dragon's Den.
Safe Sweat, owned and founded by Andrea Kloegman and Emre Ozgur, offers its members individual mini-gyms, or FITsuites, to use for every kind of workout, in clean and well-lit surroundings. It's been open since August 2022.
With happy clients – many reporting the most consistent results they've ever gotten after joining Safe Sweat – and having surpassed their financial projections, Ozgur and Kloegman presented Safe Sweat at the Connected Health & Fitness Summit in Los Angeles in February.
Not too long after, they received an email from staff at Dragon's Den – a reality TV show where entrepreneurs pitch their ideas to a panel of venture capitalists in the hopes of securing investment financing – telling them they had heard about them and they were in Vancouver and interested in meeting.
"It was supposed to be a half-hour presentation. It ended up being an hour and a half."
They were told they wouldn't hear anything until April, but in a follow-up Zoom meeting in March, they were told they'd be featured on the show.
Filming at CBC Toronto on Monday (May 22), the business partners leave today (Friday, May 19), with the show building a mock FITsuite based on their model.
With plans to launch additional locations as well as franchise, they both feel Dragon's Den will provide massive exposure.
"I think they're all going to be fighting over us. I think they're all going to want to join," Ozgur said.
"How could they not?" Kloegman said.
The episode featuring Safe Sweat is scheduled to air toward the end of the year, when a watch party will be planned.
The pair's flagship location has eight private FITsuites ranging in size from 150 to 250 square feet, in a 2,700-sq.-ft space. Each offers a cardio machine, squat rack, multi-functional bench, dumbbells and kettlebells, suspension training, endless rope trainer, focus and recovery accessories and a large digital screen with fitness and streaming options.
"We're not saying that Big Box gyms or home fitness studios are bad – we're just saying, 'Why can't there be a third option?'" Ozgur said in the Safe Sweat office.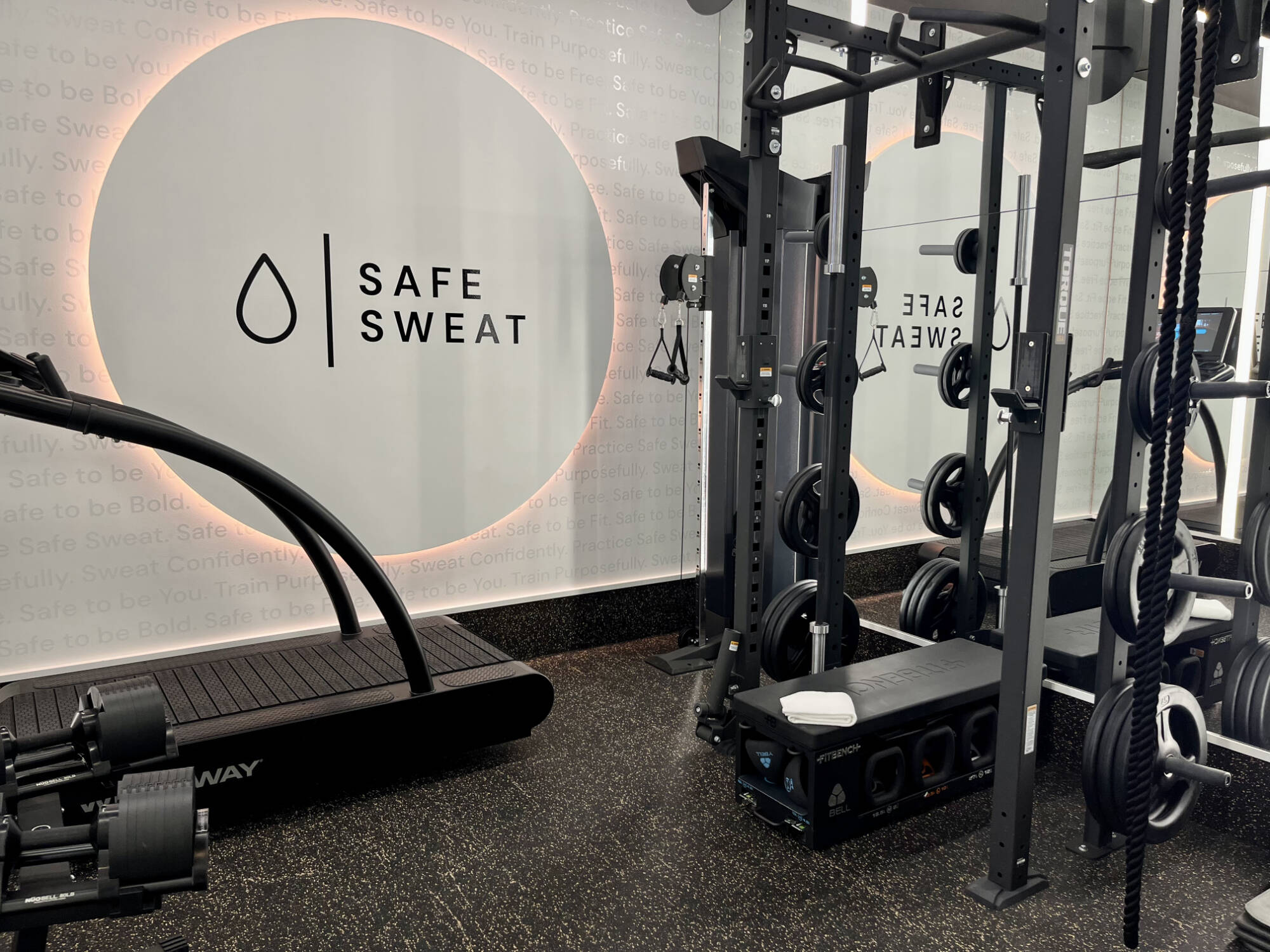 Ozgur and Kloegman each have 25 years of experience in the fitness industry, and enjoyed working together in the past. They'd always wanted to do something new together that focused on health and wellness, because with their 50 years of combined experience, they both know that working out at a large gym can be daunting and not for everyone, while home-fitness studios don't offer a lot of privacy and can be filled with distractions. At the same time, many people don't have homes large enough for their own workout space.
For every person who enjoys working out at a Big Box gym with all the classes, there's another person who doesn't like it."
Larger gyms often have waits for certain equipment or machines or classes, and they can sometimes, be smelly, among other things.
The pair of fitness industry experts remembered the many times people who wanted to get active would tour a larger gym, then walk out and not sign up. Gym anxiety isn't something that many talk about, but they both know it exists.
"What a lot of people were telling us is that they wanted a more private experience… we realized we were not giving the right answer,"Kloegman said.
"We knew there was something missing," Ozgur said.
They remembered when the plan first took seed.
"I was driving, and he said "I've got it!' – but he says that all the time," Kloegman recalled with a grin.
Ozgur's idea?
"Think of a tanning studio with weights."
Kloegman pulled her car over.
"I have to see it," she said.
Ozgur sent her a hand-drawn mock-up and they both knew it was the start of something they wanted to do.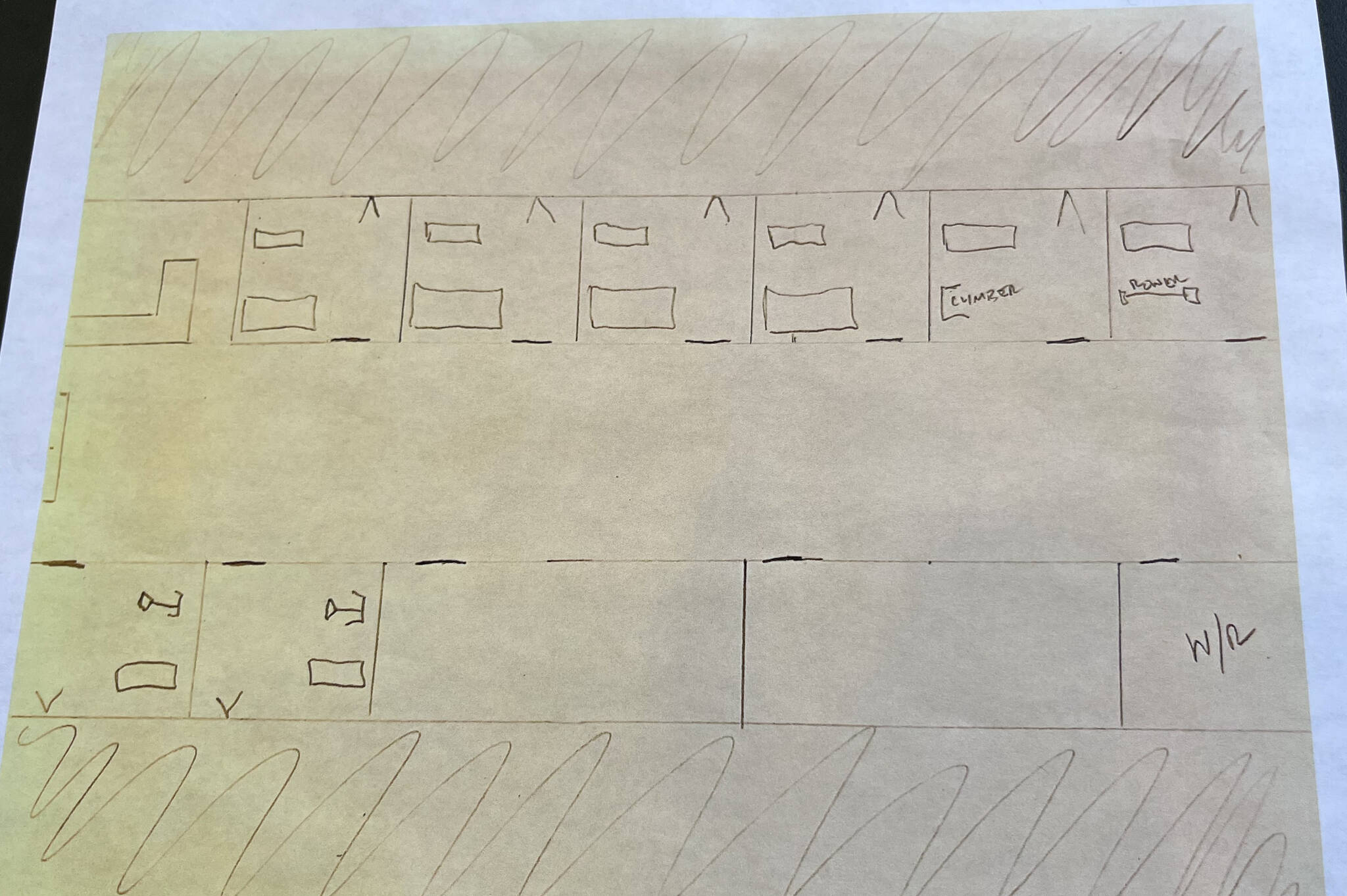 They immediately bought Trademark rights to Safe Sweat and Trademarked FITsuites and other related names, because "we knew it would work," Ozgur sad.
The pair drew up a business model and got to work planning all the logistics, and the flagship Grandview Corners Safe Sweat opened not long after. It's been successful since, with a growing awareness on podcasts and social media.
"We've had members come in and say, 'I've never done a squat before, but now I can, because I'm not worried about people looking at my butt,'" Kloegman said.
Their youngest client is eight (children may work out with a parent/guardian's permission and supervision) and their oldest is 93.
Memberships cost approximately $200 a month, with varying options available for guests and using the larger, 250-sq.-ft. suites.
"People in the industry called us crazy when we first started doing this," Ozgur said.
"They'd say 'There's no way that will work,' or 'No one wants that.'"
They feel their success – as well as interest from a national reality TV series – says otherwise.
Find out more about Safe Sweat at safesweat.com
---
@Canucklehedd
tricia.weel@peacearchnews.com
Like us on Facebook and follow us on Twitter.