Cloverdale resident Brian Dougherty was one of 1,500 cyclists from across Canada, the United States, Hong Kong and Brazil who set off from Cloverdale Saturday (Aug. 16) on the Tour de Cure.
The fundraising cycling event is the largest in B.C.'s history, which has raised millions of dollars for cancer care research through the BC Cancer Foundation, Sarah Roth, president & ceo of the BC Cancer Foundation, said.
"Everyone knows somebody with cancer, and the more we can invest in research that springs the hope for cancer erasure."
The crowd erupted with applause when Roth announced the 2023 Tour de Cure raised $7.1 million dollars for the B.C. Cancer Foundation.
"This is the most promising time in cancer research," Roth said. "So it's so important that we ensure that all donor dollars raised at Tour de Cure and through BC Cancer Foundation fund that work"
This event is deeply personal for Dougherty. He lost his mother to pancreatic cancer in 2000.
Since then, he has been passionate about raising funds for various cancer charities. This is his seventh year taking part in the Tour de Cure.
"It's just awesome being part of 1500 riders that all have a similar common goal of going out there and just having a good day today and raising money," he said.
On the first day, cyclists travel along two different routes of their choice—one is 100 kilometres and the other is 150 kilometres—before ending at Chilliwack Heritage Park, where they'll camp out for the night.
On Day two (Aug. 27), riders will leave Chilliwack Heritage Park at 8 a.m. and bike one 100-kilometre route to Hope Memorial Park.
For Dougherty, his ride will not end in Hope.
"I committed to continue from Hope to Merritt," Dougherty said. "So that's the plan right now and I'm going to try to continue to do that after the ride on Sunday."
Dougherty had already clocked 206km before the event even started.
His ride began in Whistler on Friday (Aug. 26).
He cycled from Whistler to Langley, riding past Horizon Contracting Group's head office in Langley, where he is one of the owners.
"It was the longest ride I've ever done in my life yesterday," said Dougherty.
This year, he is riding from Cloverdale to Hope with the PCL team.
"It's much more enjoyable being part of your community and a team than trying to do it by yourself," Dougherty said.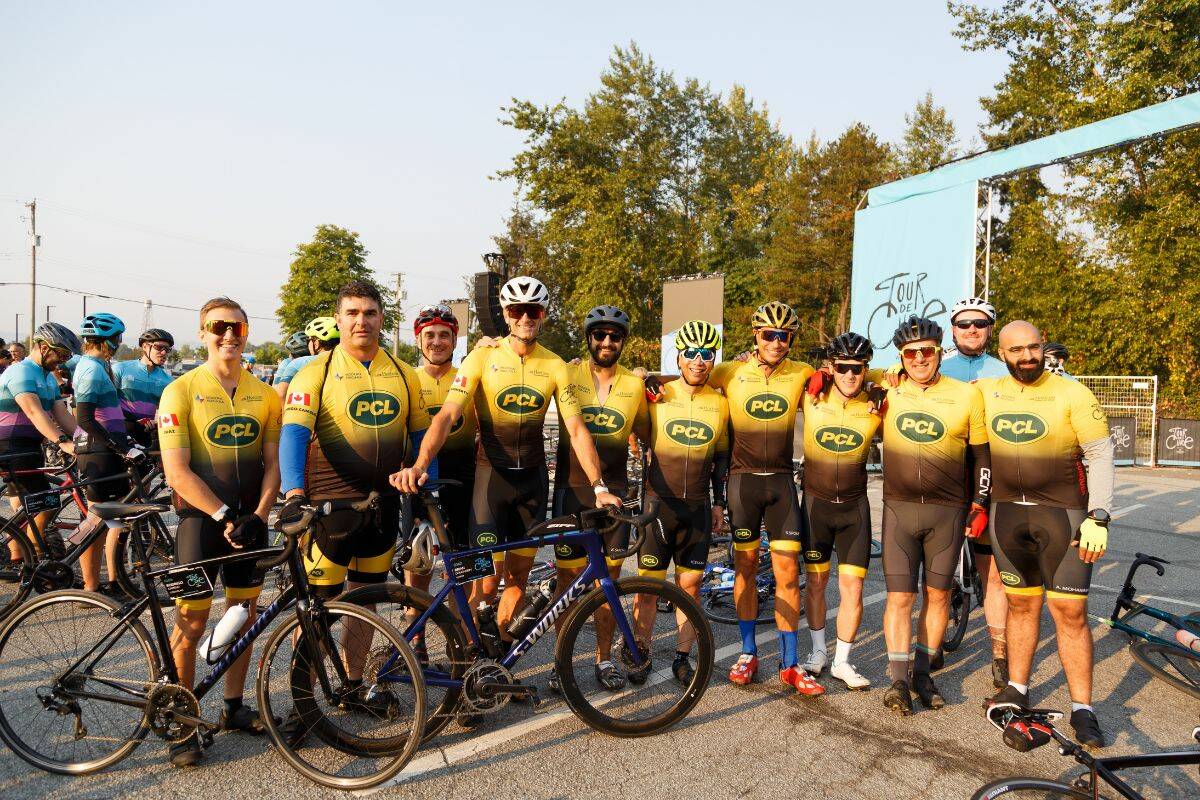 To raise some more money, he thought he would do something different this year.
"I would have different tiers to help motivate some generosity, which seems to help because I've never raised this much money before," Dougherty said.
The tiers are:
•Tier 1: If his donations exceed $6,000, he will start the ride from Horizon Contracting Group's Squamish office on Friday, August 25th
•Tier 2: If donations exceed $7,500, he will start the ride from Whistler on Friday, August 25
•Tier 3: If donations exceed $15,000, he will continue on to Merritt
•Tier 4: If donations exceed $25,000, he will continue on to Kelowna
*"If the air quality and/or changes in the Tour de Cure route keep me from contuning my journey to Merritt, I will continue my journey south into Washington along the coast or onto Vancouver Island to get the same distance in," he said.
As of 8 a.m., Saturday, he is at tier 3 having raised $17,145. Vist the Tour de Cure to donate to Dougherty.
Formerly known as the Ride to Conquer Cancer, the Tour de Cure was created in 2009, and since then it has become a premier fundraising event in B.C., raising millions for leading cancer care innovation through the BC Cancer Foundation.
The 2024 Tour de Cure will happen on August 24- 25. To register for next year's event visit www.tourdecure.ca.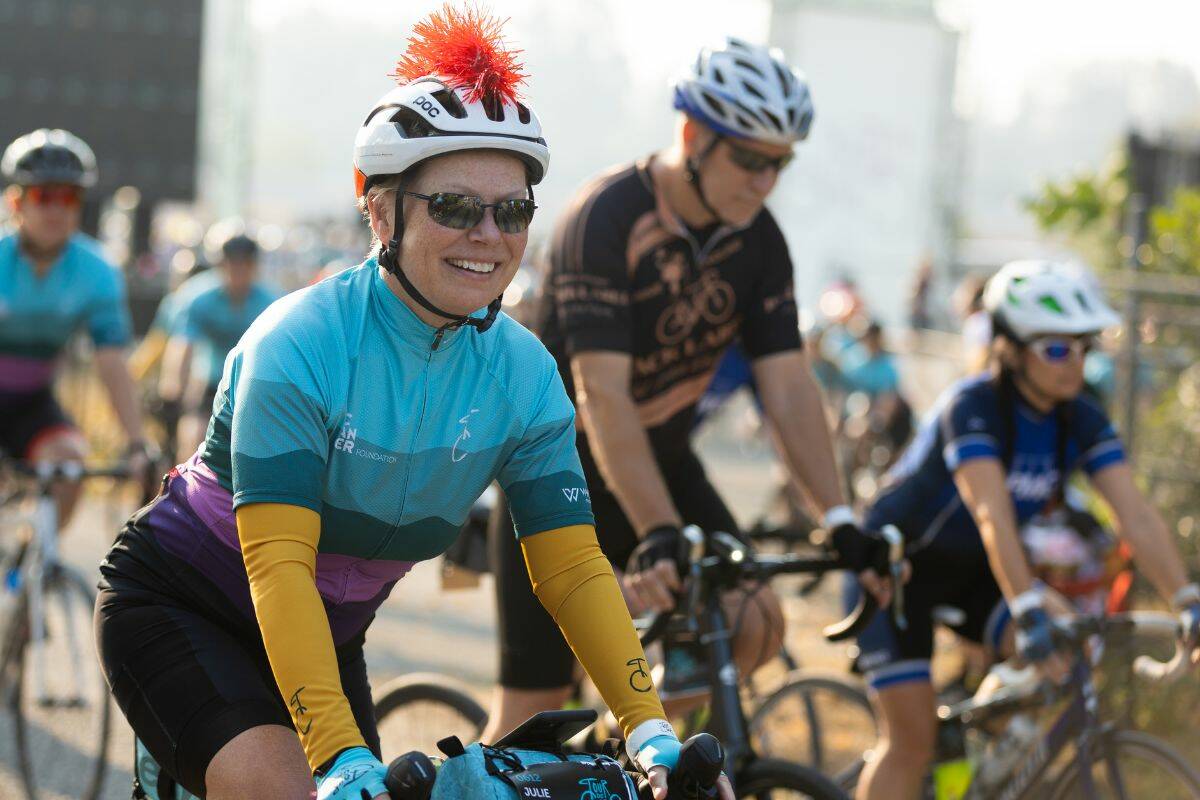 -With files from Alexander Vaz & Malin Jordan

anna.burns@surreynowleader.com
Like us on Facebook Like us on Instagram and Follow Anna on Twitter.