In tribute to Terry Fox and his trailblazing Marathon of Hope, close to four million Canadians are set to lace up runners at events in Surrey, Delta and 600 other cities and towns across the country.
The annual Terry Fox Run is planned Sunday, Sept. 17, followed by similar gatherings at schools five days later, on Friday, Sept. 22.
People will run, walk or bike to keep alive Fox's dream of raising funds for cancer research in Canada.
On April 12, 1980, the high school student from Coquitlam dipped his prosthetic leg in the Atlantic Ocean near St. John's, N.L., beginning a cross-country run that moved the nation.
Although Fox was forced to abandon his marathon-a-day run in Thunder Bay, Ont., a few months into it, due to pneumonia linked to his cancer, his movement would transcend over many decades.
#OnThisDay – September 1, 1980

Terry ran his last mile of the Marathon of Hope.

You can honour Terry's legacy and continue his dream by joining the #TerryFoxRun on September 17: https://t.co/wk71UhHNeg

Photo by Gail Harvey. pic.twitter.com/LvtpsYyNB9

— TerryFoxFoundation (@TerryFoxCanada) September 1, 2023
Forty-three years later, Burnaby-based Terry Fox Foundation has raised more than $850 million in support of cancer research.
Earlier this year Terry Fox Foundation urged Canadians to submit personal #DearTerry messages online and, for the 2023 Terry Fox Run, released limited-edition #DearTerry shirts designed in collaboration with actor Ryan Reynolds and Fox family members.
"I've been taking part in the Terry Fox Run since second grade and can't think of a more enduring and lovely legacy for one person," Reynolds said in April.
STORY CONTINUES BELOW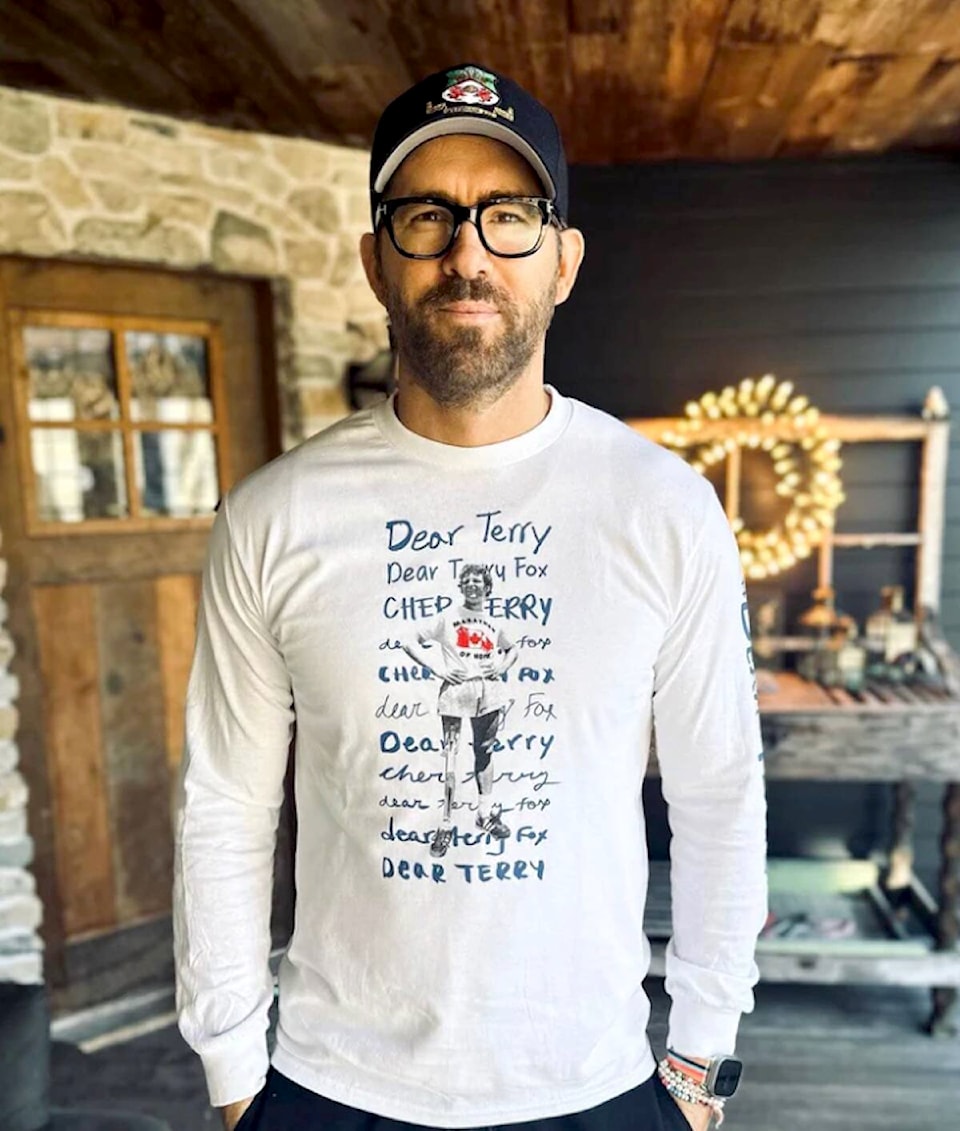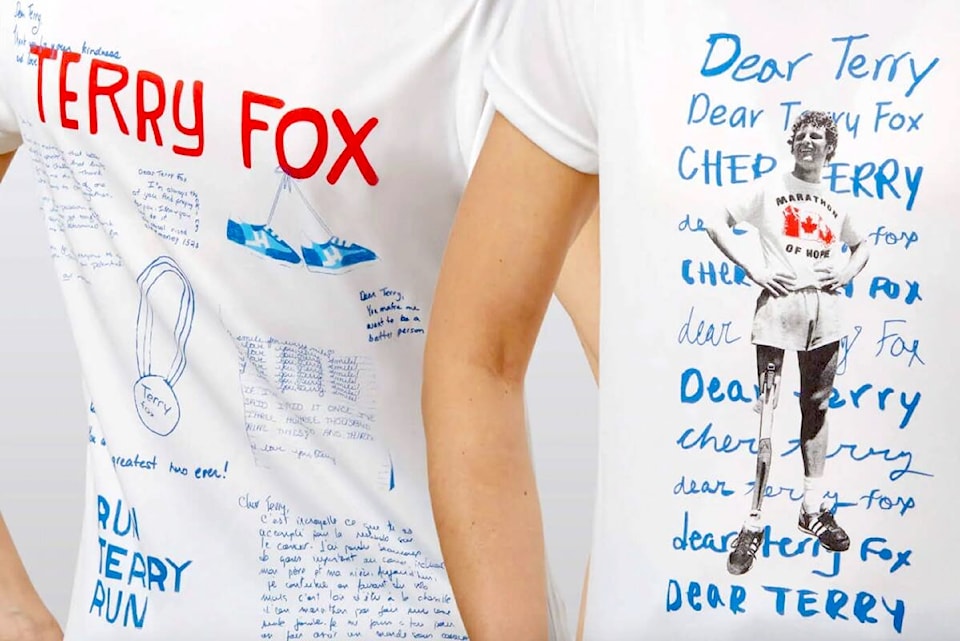 Found on terryfox.org/run is a long list of Terry Fox Runs in Canada and the amounts of money raised so far.
In Fleetwood, registration starts at 9 a.m. at Fleetwood Park, 15802 80 Ave.
The event in Fraser Heights is planned at Fraser Heights Village, 16033 108 Ave.
The gathering in White Rock/South Surrey gets going at 8 a.m. at South Surrey Athletic Park.
North Delta's event will be held at Sungod Recreation Centre, where registration starts at 9 a.m.
Elsewhere, virtual Terry Fox Runs are planned for Cloverdale and Newton, and a school event is planned at SFU Surrey on Sept. 22.
As an additional fundraiser, #DearTerry posters designed by Canadian artist Mutant 101 will be sold for $50 on Terry Fox Run day, Sept. 17.
"Terry was determined to create a world without cancer," Fred Fox, Terry's older brother, said in a news release. "The outpouring of #DearTerry messages, personal memories, and even drawings we have received sharing the impact of Terry's story reinforces to us how his legacy continues to live on through the passion and dedication of Canadians."
Terry Fox Foundation is involved in "critical research projects in areas such as precision medicine – a new framework for cancer research and care that will accelerate the pace of improvement in the detection, diagnosis, and treatment of all cancers," according to a news release.
"It is the generosity of Canadians that moves us one step closer to a world without cancer," says Michael Mazza, the foundation's executive director. "The funds we receive through the annual Terry Fox Run go towards supporting some of Canada's most innovative research projects and top cancer scientists across the country."
Last March, for the 43rd anniversary of Terry Fox's Marathon of Hope launch, Surrey's Dave Benning and Port Moody's Brendan Raftery created something special — an art-covered typewriter that celebrated the legacy of Fox's fundraising run with images painted by Benning on a vintage Smith Corona Series Five Silent Super series model, restored by Raftery.
The Canadian-made typewriter, gifted to Fox's family, was re-branded for the old Eaton's department store chain in 1958, Fox's year of birth.
"Terry used a typewriter to write letters to launch his fundraising campaign, so this just seems appropriate," noted Benning.
• READ MORE: Terry Fox-themed typewriter painted by Surrey artist to salute 1980's 'Marathon of Hope'