COMMUNITY CHARTER S.B.C. 2003 CHAPTER 26
NOTICE OF INTENTION TO SELL CITY LANDS
Pursuant to Sections 26 and 94 of the Community Charter S.B.C. 2003, Chapter 26, as amended, the City of Surrey hereby gives notice of the intention to dispose of the following City lands:
Legal Description: PID: 031-876-277, Parcel A Section 35 Block 5 North Range 2 West New Westminster District shown on Plan EPP125672
Civic Address: A 531.7 m² portion of road at 9759/61 and 9775-137A Street and 13748 Fraser Highway.
Property Description: The property is a portion of redundant road. It is designated Downtown in the Official Community Plan. It is currently zoned Single Family Residential (RF). The City is selling this 531.7 m² portion of the road for consolidation with the adjacent properties.
Purchasers: KGS HOLDINGS LTD.
Nature of Disposition: Fee Simple
Selling Price: TWO MILLION FIVE HUNDRED THREE THOUSAND DOLLARS ($2,503,000.00)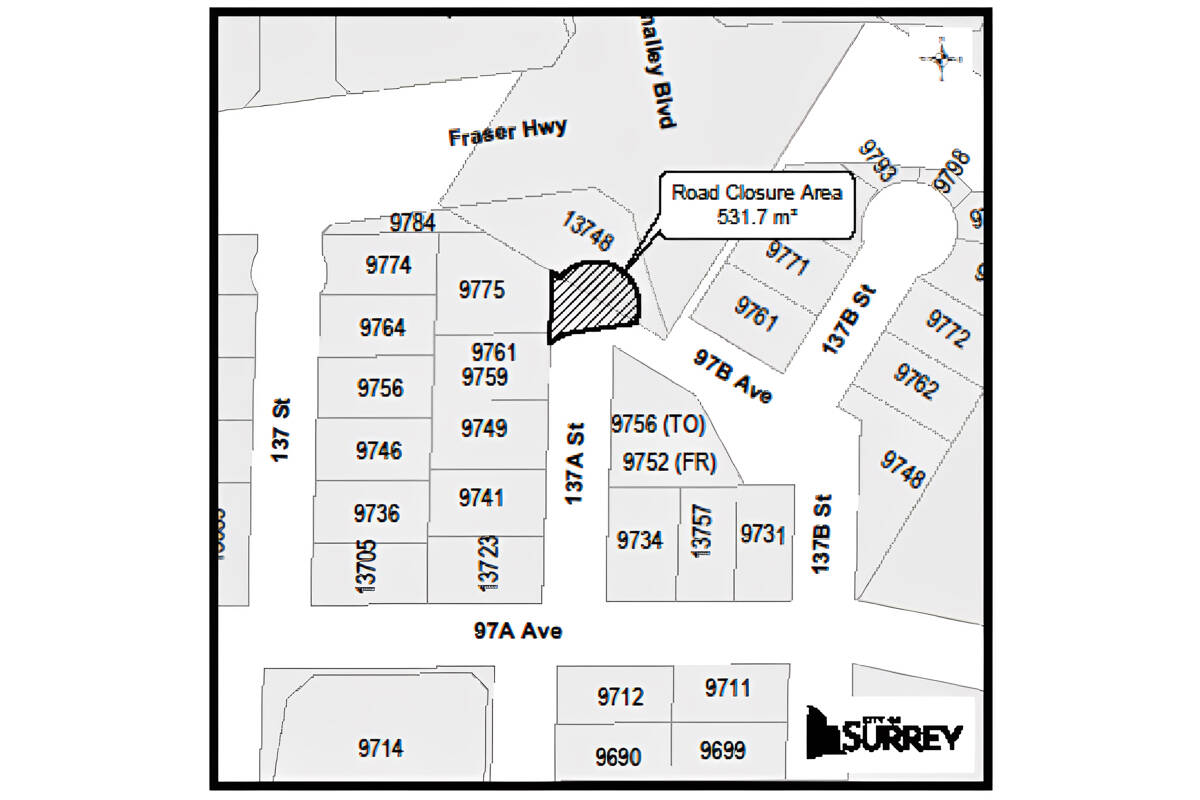 Further information can be obtained from the City of Surrey, Realty Services Division, Engineering Department, 13450 – 104 Avenue, Surrey, BC V3T 1V8. Phone (604) 591-4459.
THIS ADVERTISEMENT IS FOR THE PURPOSE OF PUBLIC
DISCLOSURE ONLY, NOT SOLICITATION OF AN OFFER