Deciding to get in shape or get more active is the easy part. Getting there takes commitment. Joining a gym allows access to amenities, professionally trained staff, a motivational atmosphere, and a place to focus. But although a gym is a great way to stay committed to fitness goals, the number one reason people don't join a gym is that they are intimidated by the crowds of fit gym-goers.
PR Fitness takes a different approach to its programs. They provide members with an intimate atmosphere where trainers can easily give personalized attention and guidance.
"I used to work at a big fitness studio, and I could see people in my group classes doing things incorrectly, but it was difficult to get around to everyone. It was frustrating," says Parwez Rafique, owner of PR Fitness. "By having smaller class numbers, we can see everyone in the room and help them immediately with their needs so they can get the most out of every class and workout."
At PR Fitness, everyone knows your name and walking through their doors means becoming a part of their community. Finding just the right trainer to match your fitness goals, fitting into a group class with like-minded members, or enjoying the infrared sauna or boxing classes, means members can easily make going to the gym a comfortable choice.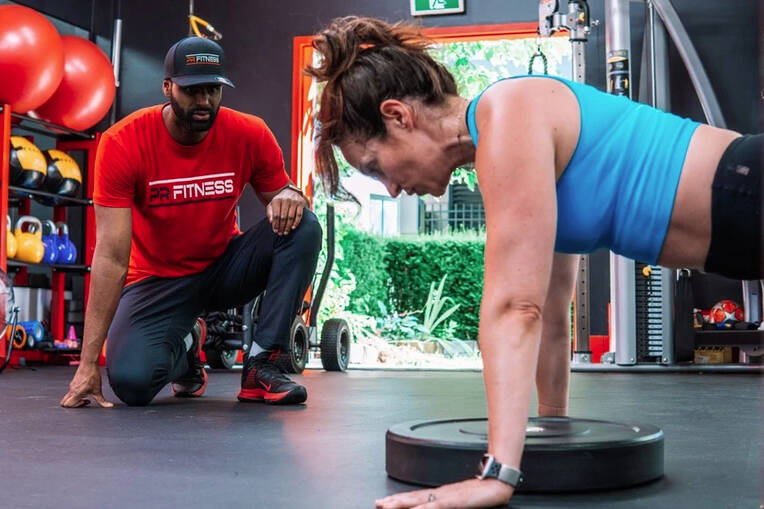 Absorbed The Moment, Release the Stress
The health benefits of Infrared Saunas are many. Studies have suggested that Infrared Saunas help treat health conditions such as dementia and Alzheimers, headaches, diabetes, arthritis, high blood pressure, and heart disease. They also help by improving sleep, help with relaxation, detoxification, relief from sore muscles, and weight loss. They promote clear and tighter skin and improve circulation. They are also known to improve eczema, psoriasis, and chronic fatigue syndrome. Not to mention, relaxing in a sauna feels great and reduces stress.
"Our infrared sauna is a retreat," says Parwez. "Our members have complete privacy and can relax in the sauna as their day melts away and they regain vitality."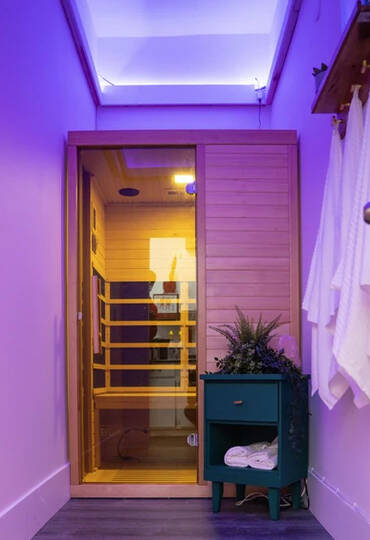 Beat Your Fitness Goals to the Punch
PR Fitness integrates Boxing into their line-up of workouts for those looking for something a little more vigorous.
"I used to Box, and it is something I have always enjoyed," says Parwez. "It was a natural progression to integrate Boxing into some of our classes and to create a Boxing program. We have a professional trainer who can give individualized attention because we keep the class numbers small."
Boxing has many health benefits, including improving heart health, aiding in weight loss, decreasing stress levels, and lowering blood pressure. Boxing boosts whole-body strength and improves balance.
"Boxing is a full body workout," says Parwez. "It helps build muscle in your legs, arms, chest, shoulders, core, hips, and shoulders. You will notice a difference in your endurance and overall strength."
Becoming a member at PR Fitness is about more than just joining a gym. The personalized, intimate atmosphere, the professional advice and training, and the great benefits of its facilities mean you are part of a community supporting you and making your fitness journey with you. It's a place to unwind, regroup, and revitalize your spirit – whether you are ten years old or 90.
Find PR Fitness at 1430 Johnston Rd. in White Rock or at prfitnessstudio.com.