If you're considering a new floor in the mudroom, the kitchen, any room or all the rooms in your house, you might find you're overwhelmed with choices — or maybe you know what you want.
Whether your project is big or small, choosing the right flooring may appear to be an easy choice— at first. Having a look in mind is a great place to start, but it can be hard to determine just how durable a product is from a photo — you need expert advice — and the knowledgeable folks at Floor Envy in South Surrey can help!
Floor now and floor years to come
Flooring that will last is not a small investment, even in a smaller room, and it can take a beating over the years — especially if it's not fit for purpose. Many factors come into play when choosing the right floor, and Lacey & Coriey Kelly, owners of Floor Envy, know all the right questions to ask to make sure that you're happy with your flooring now and for many years to come!
"There are just so many options out there," notes Lacey, "and products have improved over the years with new finishes and treatments — how you use your room, your lifestyle and your budget play a big part in getting the right floor the first time round at the right price!"
And that's where Lacey and Coriey and the expert team at Floor Envy are at their best — they know and trust their products and they want to pass on that expert knowledge to you.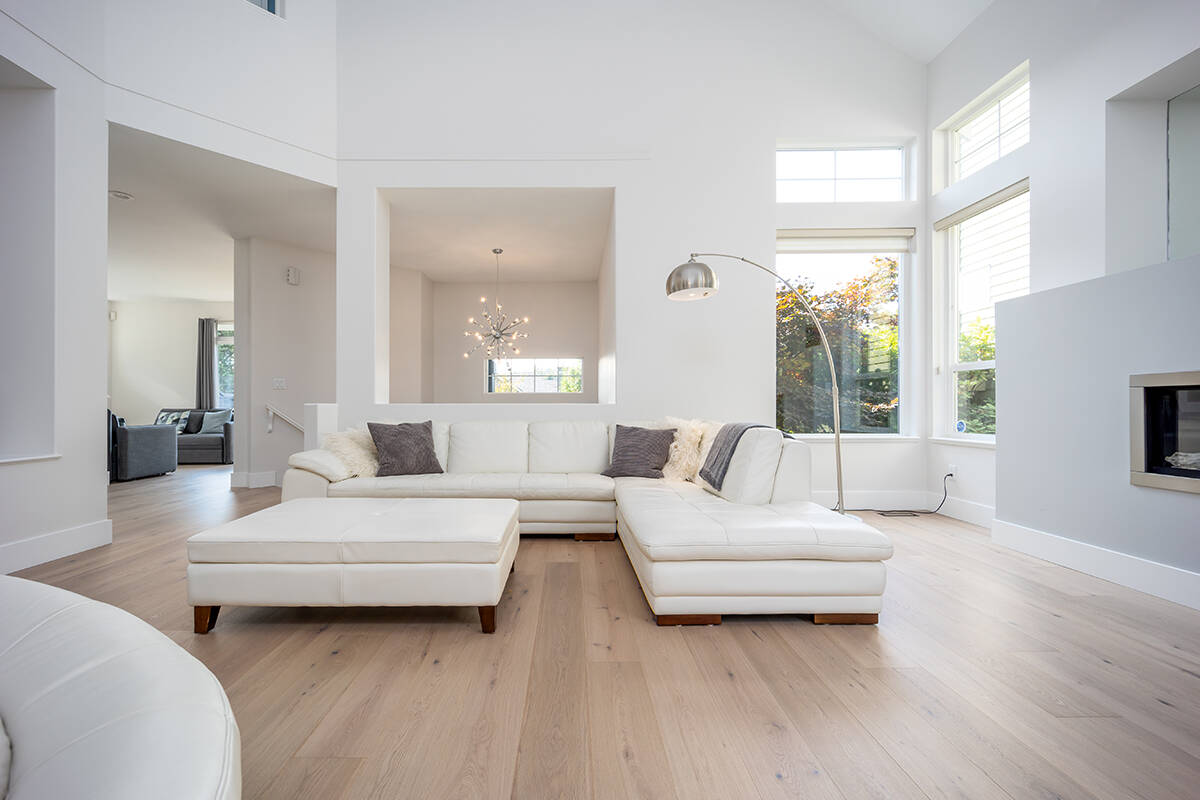 Floor Envy's owners only carry flooring products that they would choose to use in their own home — everything is high quality — but there are price-ranges to suit nearly every project's budget, too. "You really need to make sure that you don't go with a cheaply made product that will only last a short while — it ends up costing more in the long run!"
What does your floor need to withstand? You need a floor plan
You may be looking for a floor to handle high traffic, or maybe you have dogs and kids? Maybe you want carpet, or a hardwood and custom-area-rug look, or maybe you want a floor that will develop a natural patina over the years? Bring in your photos and ideas to the showroom and have a look around. Talk to the experts at Floor Envy about your best options and what will work for your lifestyle and price range. After you have some flooring-product ideas, book a free in-home consultation to fine tune your floor plan.
Contact Lacey Kelly at Floor Envy today to find floors you'll love for years. Get a free in-home estimate. Call them at 604-536-0865, or email at info@floorenvy.ca. Floor Envy is located at Unit 11 B, 15531 24 Ave, Surrey, BC. Hours are Tuesday to Friday from 11 a.m. to 5 p.m. and Saturday from 10 a.m. to 4 p.m. Find them on Facebook here.