Over the past two years, our local communities took on a new kind of importance in our lives, as did local businesses. For Lacey and Coriey of South Surrey/White Rock's Floor Envy, it was the local community that supported their business over the course of the pandemic.
As people began to spend more time at home, how that home functioned and how it looked came to matter in a new way for many. Suddenly, we were working from home and earning from home, which changed how "home" was viewed.
A heartfelt thank you and a place to call home!
Now that things are returning to a more normal footing, Coriey and Lacey want to thank their loyal customers and welcome new ones with their first-ever Customer Appreciation Sale and Open House. Floor Envy opened in 2019, and despite the pandemic, the business grew!
Lacey is modest about their success, putting it down to loyal customers, but loyal customers are earned through good customer service, professionalism and expertise! If you want the best service, the right product for your needs and style, and expert advice, look no further.
"I love it here in South Surrey/White Rock," notes Lacey, I moved here as a teen, and now Coriey and I are choosing to live here, in this beautiful, friendly community to raise our family — this is home!"
READ MORE: Expert advice makes for a clean sweep for White Rock flooring boutique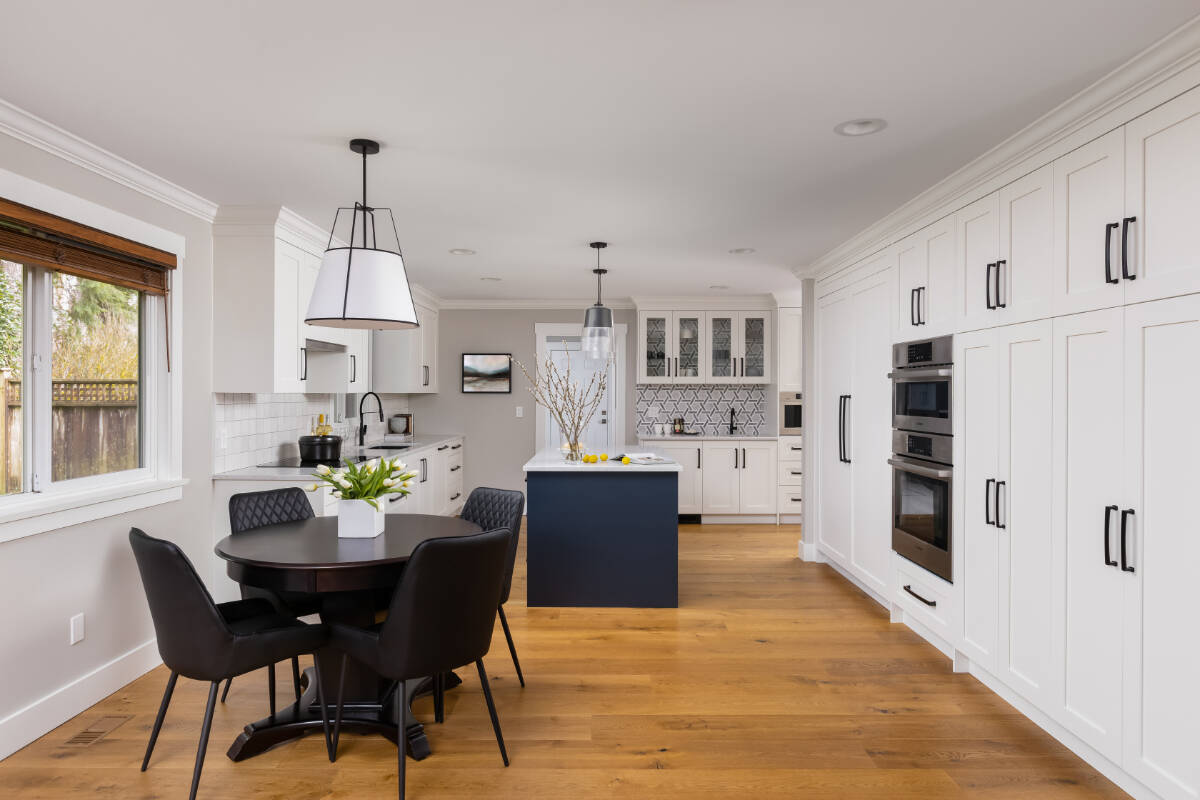 From the ground up
If you're considering a new floor for one room or for all of your rooms, now is a great time to come in and check out the wide range of flooring options. Everything from hardwood to carpet, to tile, to vinyl — and a fantastic range of colours and finishes are here for you to see. Come in and be inspired!
No matter what your home renovation needs, Lacey and Coriey's Floor Envy, and its sister renovation business, Home Envy, have you covered!
READ MORE: Surrey home renovators care about what your home means to you
Doors open at 10 a.m. on June 11!
To thank their community, this first-time event will feature amazing one-day-only sale prices on high-quality flooring products to suit any room, taste and purpose. The party decorations are up — come and enjoy some tasty treats, browse among the many samples, check out the amazing sale prices and enter for a chance to win one of several great door prizes from other local businesses!
Contact Lacey Kelly at Floor Envy today to find floors you'll love for years. Get a free in-home estimate. Call them at 604-536-0865, or email at info@floorenvy.ca. Floor Envy is located at Unit 11 B, 15531 24 Ave, Surrey, BC. Hours are Tuesday to Friday from 11 a.m. to 5 p.m. and Saturday from 10 a.m. to 4 p.m. Find them on Facebook here.