So you've finally taken the plunge and purchased your forever home, or maybe you've been in your home for a while and now is the time for new look. Whatever your home needs in the flooring department, big project or small, having expert advice ensures you'll be happy with your home now and for years to come.
The right floor — for your day to day and your tomorrows
Your home's floors are the foundation of each room and a good foundation is vital to a great look that will stand the test of time and suit your family's needs into the future. Expert advice is the foundation to making sure you get the right floor at the best price for your style and budget — and the experts a Floor Envy know their stuff.
Whether you're planning a full-home reno or just want to update that bathroom or mudroom, Floor Envy has a big selection of options. "So many different factors come into choosing the right flooring for your space, and while budget is a big consideration, you need to weigh that against the quality and suitability of the product," says owner Lacey Kelly. "We have an option to suit any room that will last!"
READ MORE: South Surrey flooring boutique makes your home your own—from the ground up!
Quality means longevity — choice means options!
Some kinds of flooring get lots of buzz, and there are cheap options available at big box stores —but like everything, you get what you pay for — cheaper flooring may not last as well as you might like and it might not function the way you expected!
"There are so many different finishes and colours available — everything from laminate to hardwood, tile and vinyl — the look you want and how you use the room are both factors in getting the right product in place so you can enjoy it for years," says Lacey.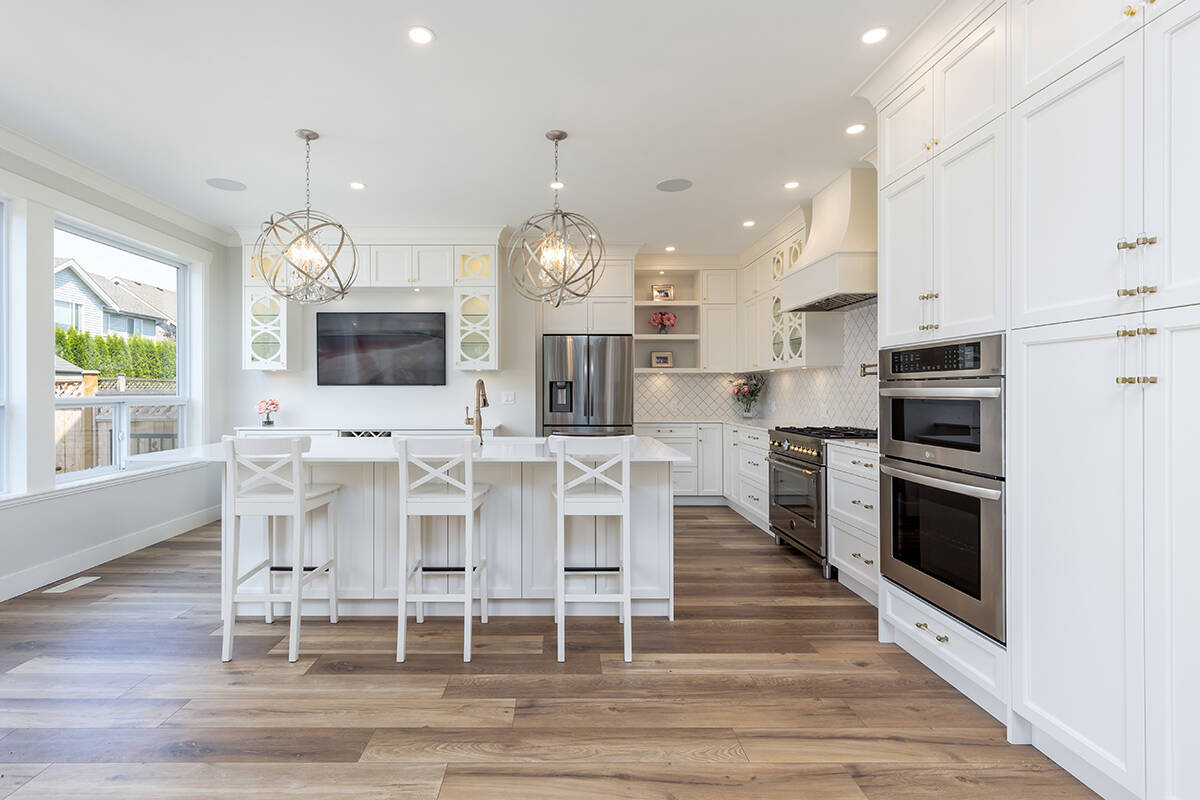 Planning for the perfect fit!
Of course, once you get past choosing the floor you want, installation is another consideration where expert help can save lots of headaches! Some flooring can go down right on top of the existing floor, but some rooms require a little more planning — especially with doorways and appliances.
No matter what your plans are for your home, make sure you explore all the options and get expert advice! Contact Lacey Kelly at Floor Envy today to help you find floors you will love for years to come. Get a free in-home estimate. Call 604-536-0865, or email at info@floorenvy.ca. They are located at Unit 11 B, 15531 24 Ave, Surrey. Hours are Tuesday to Friday from 11 a.m. to 5 p.m. and Saturday from 10 a.m. to 4 p.m. Find them on Facebook here.