In the final three seconds of the fourth quarter, Enver Creek Cougars guard Ajaypal Hayer scored a three-pointer and won the Surrey RCMP classic basketball tournament over Fleetwood Park 69-68. Fleetwood Park had been up for most of the game. It was not until later in the game that Enver Creek started to come back.
Phil Deeks the head coach of the Cougars, told the Now-Leader that Hayer's shot was an incredible shot. "I think anybody who saw it will remember forever," said Deeks. "(I am) certainly so proud of that kid, to have that moment and to hit that shot and, and do it for this team."
Deeks recalled the final moments of the game and said it was like he was watching it in slow motion. He remembered seeing Hayer take the shot and in his mind, he could see it bounce off the rim, but then it went in. The next thing he heard was the roar of the crowd celebrating the win. "Really one of the coolest things I've ever been a part of as a coach," said Deeks.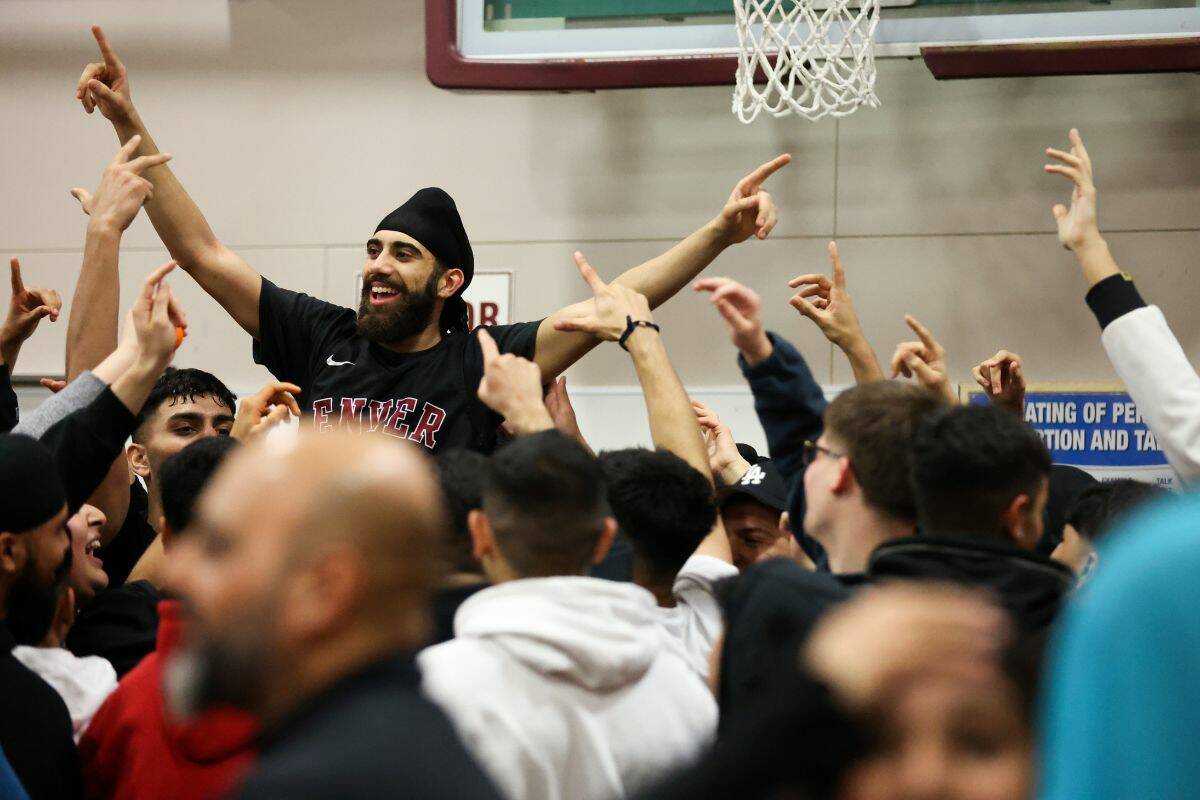 Deeks said this game was extra special because of the rivalry that Enver Creek and Fleetwood Park have had for years.
"For these two schools to put on such a classic game just adds to the history that maybe not a lot of people know about but those that have been around this game can really appreciate the Ender Fleetwood rivalry," said Deeks.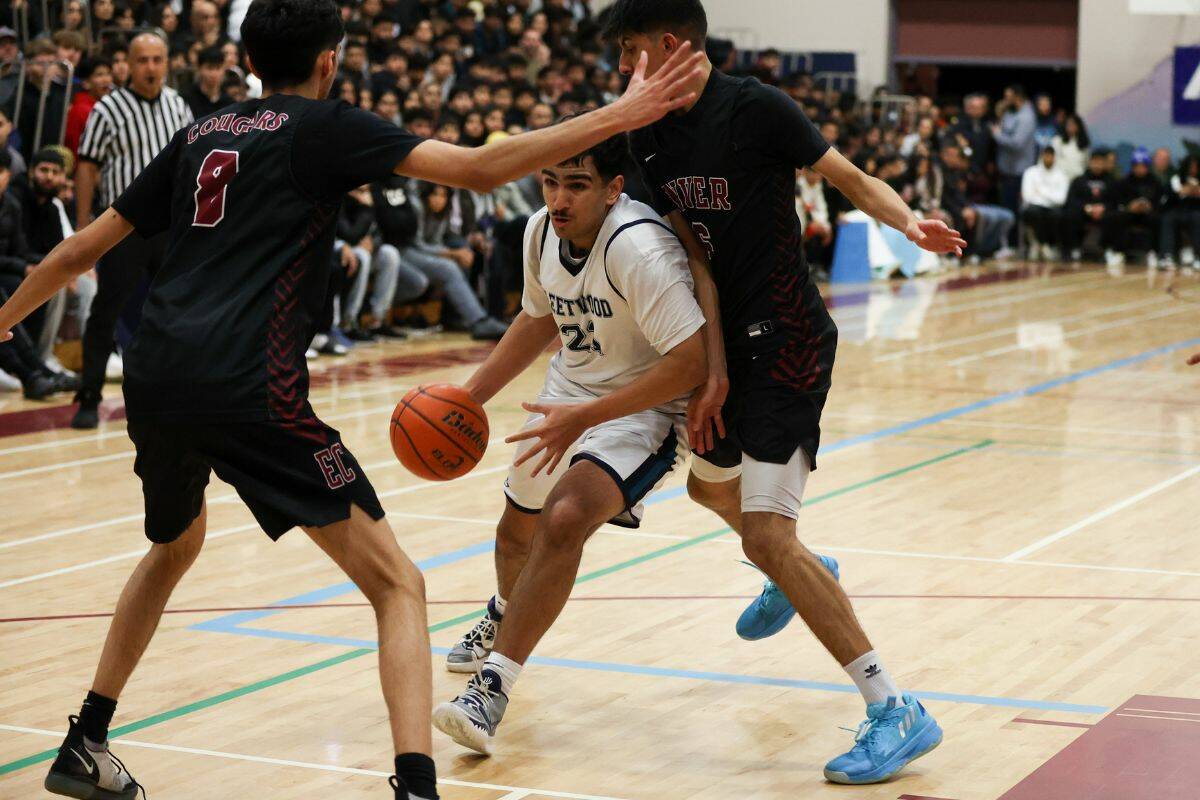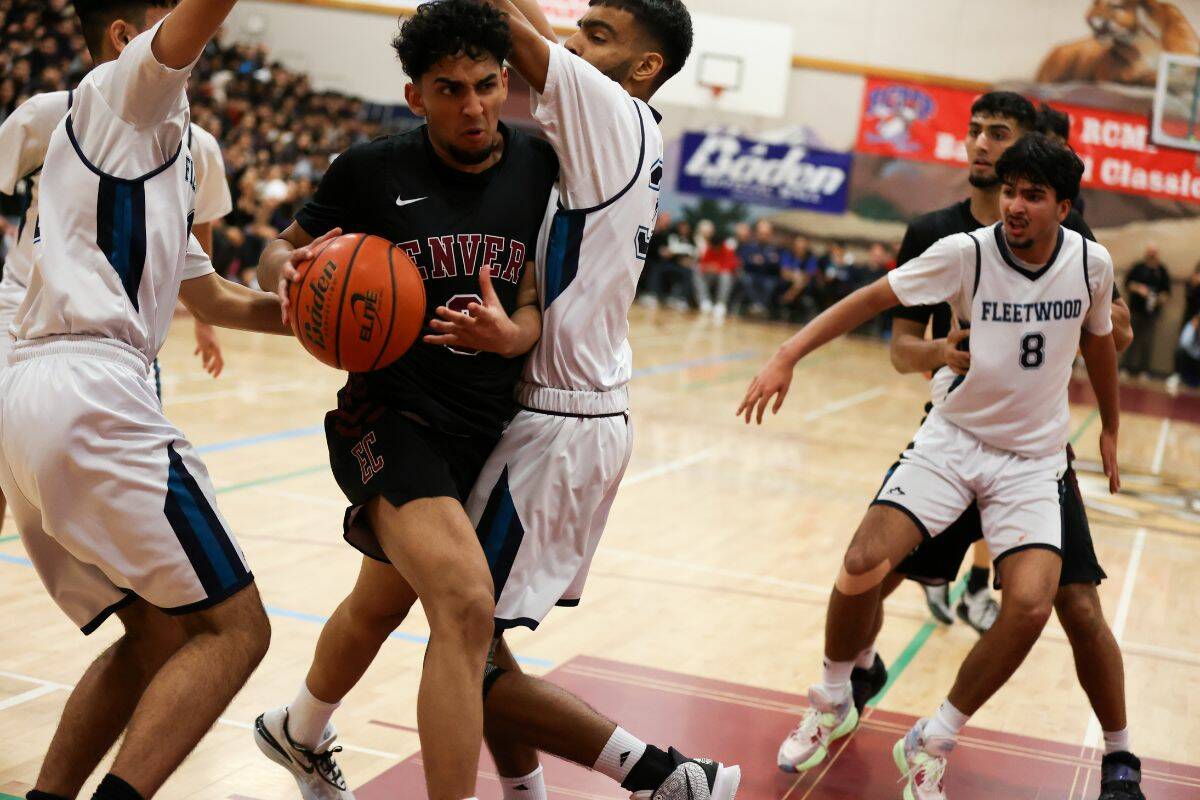 Both teams are warming up for the finals of the @surrey_classic. @ffpssdragons @ECSSinfo pic.twitter.com/BzCN7eaiv7

— Anna Burns (@AnnaBBurns) January 15, 2023
Assistant Commissioner Brian Edwards was thankful for the partnership Surrey RCMP has with the Surrey school district to put this on every year.
The game tonight was "thrilling right down to the very end," said Edwards.
---

anna.burns@surreynowleader.com
Like us on Facebook Like us on Instagram and Follow Anna on Twitter.