All aboard!
Daily direct train service between Oregon and Canada has been fully restored on the popular Amtrak Cascades route after being derailed by the pandemic in 2020. Passengers now have multiple vacation options for short or long jaunts to 12 station stops from Portland to Vancouver, British Columbia.
The West Coast Traveller's sister publication The Daily Herald rode the rails this week on a day trip from Everett to Vancouver.
We caught the 8:41 a.m. Everett train with an arrival time of 11:50 a.m. in downtown Vancouver, within walking distance to food, attractions and even a Costco. Departure is 5:45 p.m. for the return to Everett at 9:04 p.m. — that is, if all goes well on the tracks. Stops are in Stanwood, Mount Vernon and Bellingham.
READ MORE: Riding the Coast Starlight, from Los Angeles to Seattle
The round-trip coach ticket for Tuesday's off-season trip was about $50. Business class was triple. Fares change daily and increase during peak times. The Amtrak Cascades is funded primarily by ticket sales, with the balance of operating costs paid by the Washington and Oregon departments of transportation. The route had a pre-pandemic ridership of 750,000 a year.
Parking is free at Everett Station, where riders can also catch a daily train eastbound to Leavenworth, Spokane and Chicago on the Empire Builder route. Food and drinks are sold on board. So are playing cards.
At the platform, conductor Chris Clemence greeted new riders, checked tickets and offered a hand getting up the steps onto the train.
READ MORE: Harbour Air offering new Comox-Powell River route; Vancouver route restarts
"A conductor is the manager of the train, everything that's going on, like a conductor of an orchestra," said Clemence, 38, a 13-year Amtrak employee who lives in Monroe.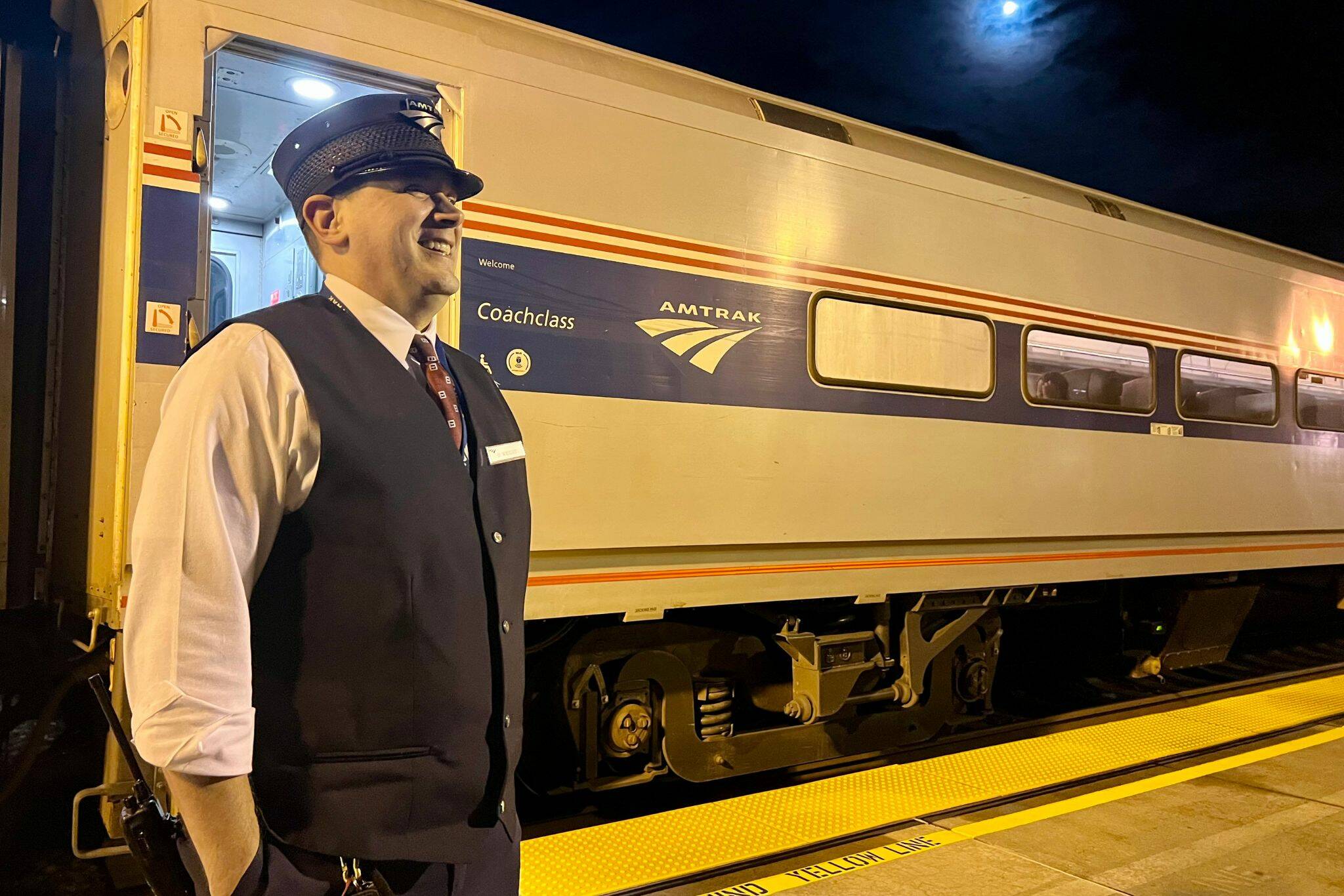 Clemence wore a cap with a stiff crown and flat top, just like the conductors you see in the movies.
Passenger Sam Song boarded in Everett with the destination of Stanwood, a 30-minute hop.
"My goal is to visit every single train station in Western Washington," said Song, of Lynnwood. "Stanwood is my last one."
He planned to explore the area for the day by bus. Public transit tourism is his hobby.
"It opens your eyes without a car," Song said.
Riders choose their seats and can move freely among the four carriages. Only a few dozen of the over 225 seats were occupied, mostly by those who boarded in Seattle or the Edmonds stop before Everett.
Coach class is surprisingly nice, with leg room for tall people, reclining seats, pull-down trays, outlets and Wi-Fi.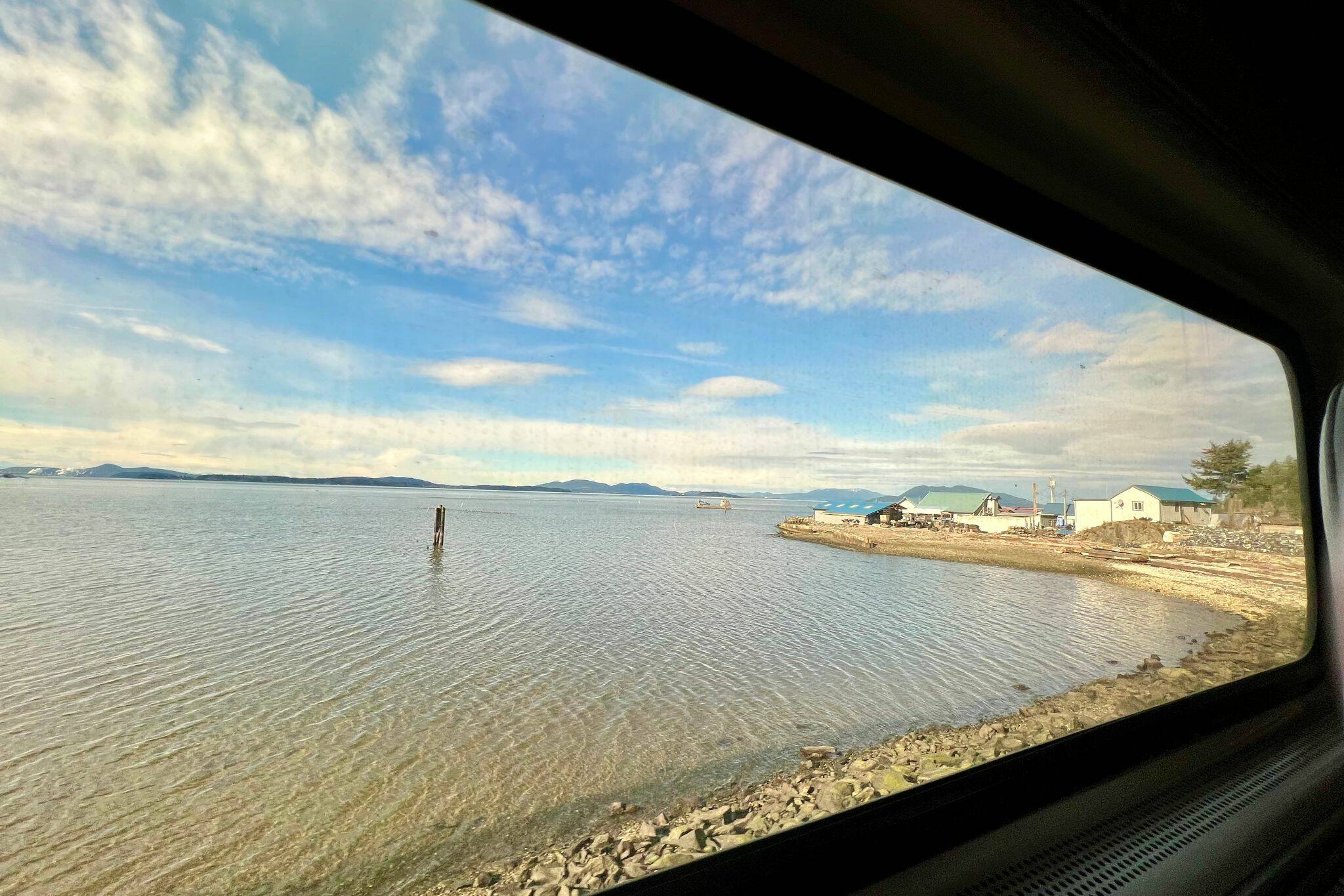 But who needs screen time with so much to see? The show from the window is ever-changing. Snow geese. Seascapes. Mountains. Trees. Clouds. Underpasses. Urban blight.
Metal wheels on metal tracks are not like rubber on asphalt. Trains sway and rumble. It's a nice rumble that reminds you, hey, you're riding the rails.
And the horn? It blows on and off all the livelong day. It's not annoying. Again, it's that train ambience.
Engineer Lane Johnson manually operates the horn at each crossing.
"There's a specific cadence," he said. "There are many rules to running a train. It's right there with aviation."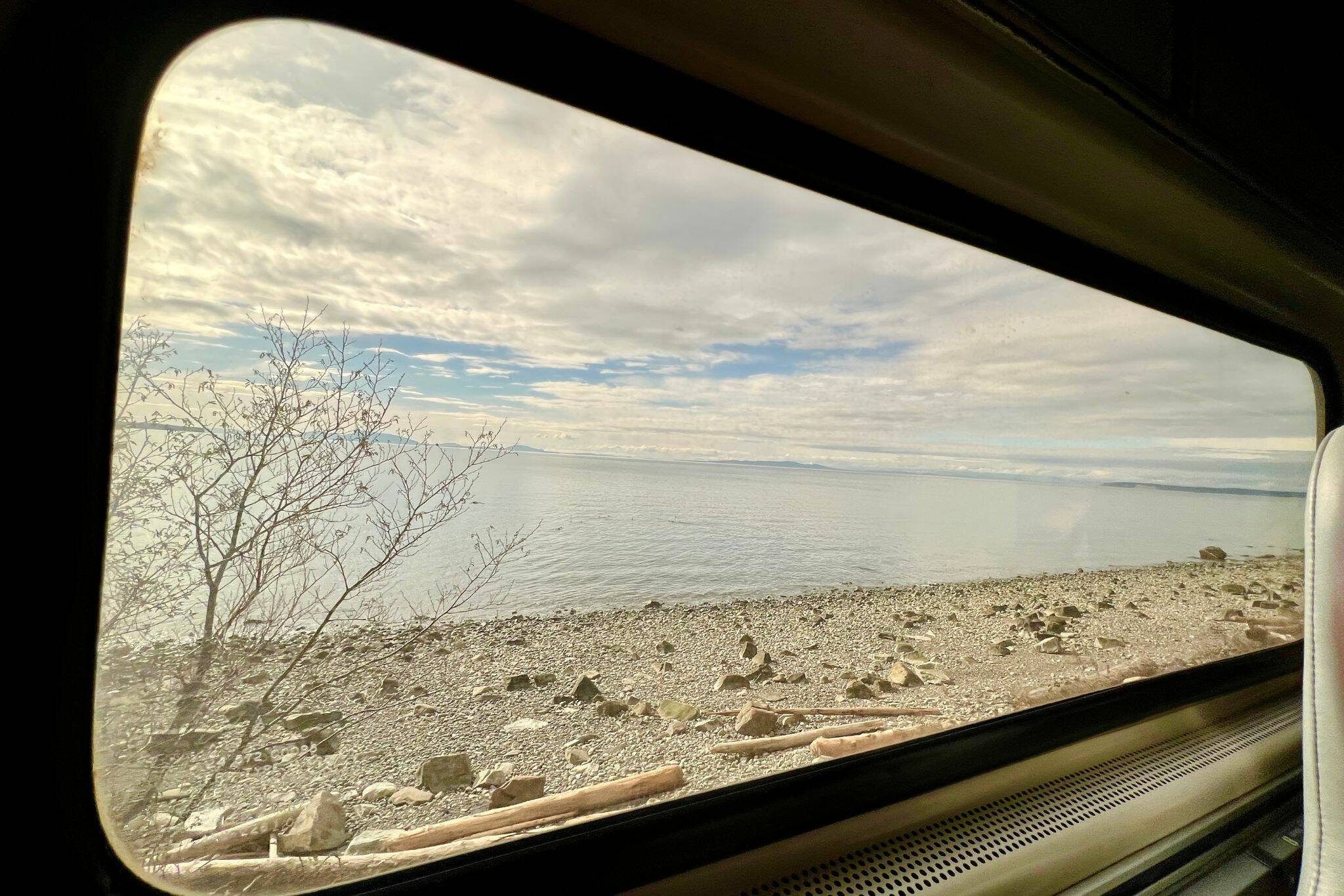 The speed varies from crawling to barreling, depending on the stretch of track. The change in pace adds to the thrill of the adventure.
The train tops out at 79 mph on this route.
"In White Rock the track speed is 21 miles an hour," Johnson said.
Riders can drink in the spectacular bay view at the town just over the Canadian border.
The train chugged into Vancouver's Pacific Central Station shortly before noon. The welcome sign was a friendly reminder that it is illegal to cross international borders with cannabis. The Customs check was swift. Have your passport ready.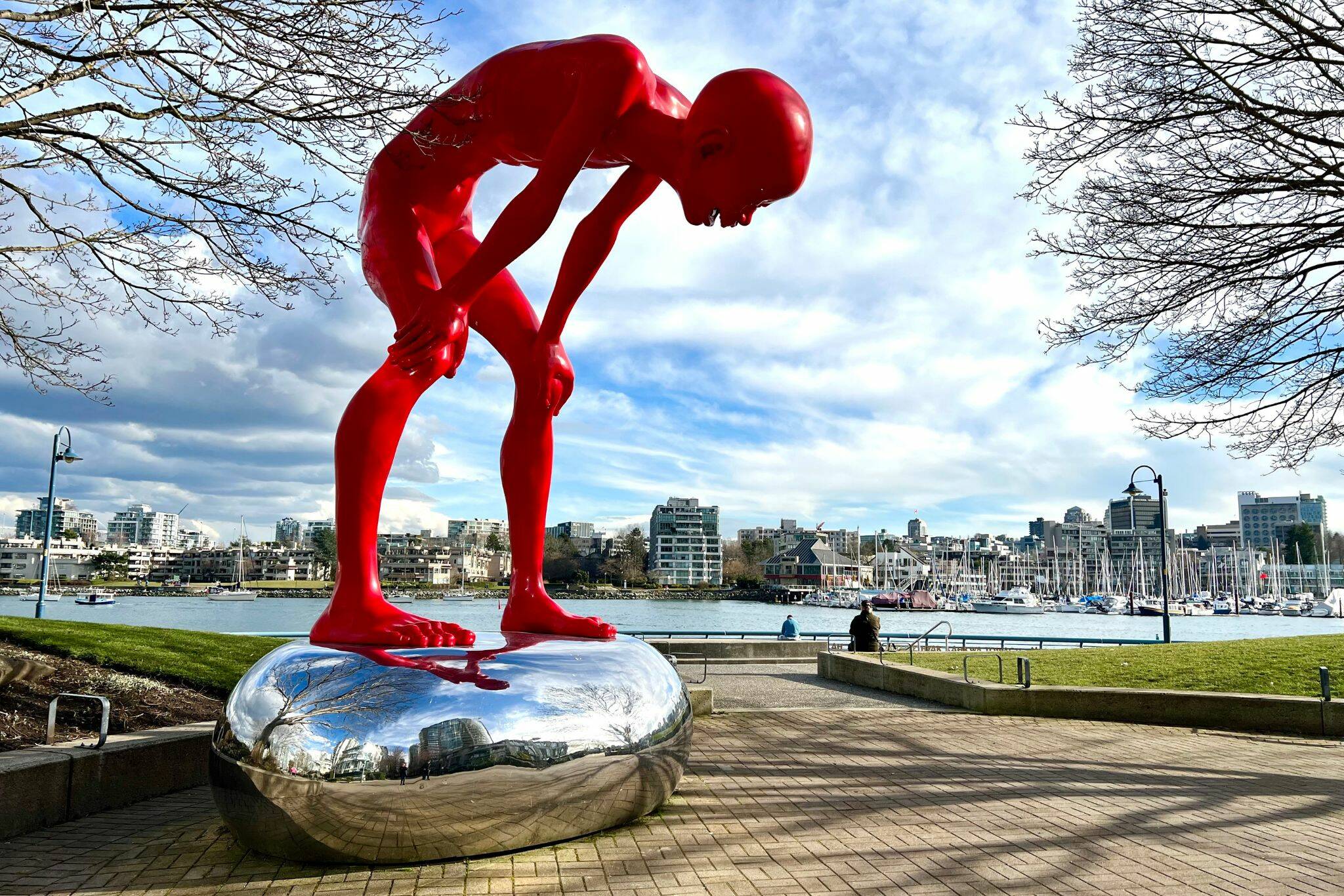 It's easy to fill five hours. Choose a few of these and you're golden: Stroll the waterfront park. Rent a bike. Visit a museum or two. Eat at Chinatown or the Costco food court (poutine fries are on the menu). Shop at Granville Island Public Market. Marvel at the shapes of the glassy high-rises. Wander aimlessly.
Just make sure you return to the station in time. The 5:45 p.m. train home departed on the dot. Miss it and you have to wait until morning, which might not be such a bad thing.
Outside the window, the evening sky morphed from deep blue with orange sunset highlights to black. Streams of headlights and taillights appeared and disappeared. The swaying of the train was soothing after a long day that was about to get longer.
As with any mode of transport, be it planes, trains or ferries, riders need to expect the unexpected.
Around 8 p.m., a cargo train struck an abandoned truck on the tracks north of Smokey Point about 10 miles in our path. There were no injuries. While the tracks were cleared, we waited it out under a full moon at the Stanwood train station, free to get some air and mingle in the moonlight. Sam Song was there to share his tourism tips of places to eat and see in the area.
We finally rolled into Everett around 11 p.m.
Maybe a day trip to Stanwood is next.
Plan your adventures throughout the West Coast at westcoasttraveller.com and follow us on Facebook and Instagram @thewestcoasttraveller. And for the top West Coast Travel stories of the week delivered right to your inbox, sign up for our weekly Armchair Traveller newsletter!